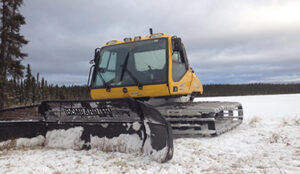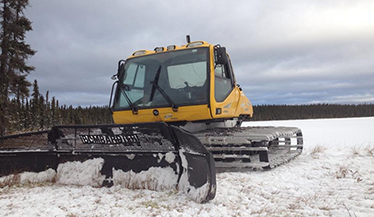 Lakeland Vegetation Management Ltd. is a multi-faceted construction and maintenance company based out of Lamont, Alberta with projects spanning from the Saskatchewan border to the Jasper Park boundary and almost everywhere in between. We started our business as a small family owned company in the late 1990's specializing in grass maintenance. We have since evolved into a unique business with specialties in many areas including :
Chemical vegetation control/ inspections for weeds (along highways, power lines, aggregate sources, environmentally sensitive areas, oilfield sites, etc).
Power line right of way maintenance and reclamation
Mowing and trimming
Ice road building and maintenance
Highway surface repairs/ maintenance (cracksealing, line painting, pothole repair)
Reclamation/ erosion repair
Mulching
Snow removal and sanding
Access solutions
Hydroseeding
Spill cleanup
Demolition
Dumpster Rentals
Fire Supression Support
Mission SAFETY. PRIDE. ACCOUNTABILITY
To sum it up in three words, our mission is Safety, Pride and Accountability.  We have worked incredibly hard since the late 1990's to build a solid reputation based on these three things.  As manager, Frank Ireland has instilled in each employee that our mission is to complete each job to the best of our ability regardless of size and without compromising safety.  We strive not only to be good at what we do, but the BEST at what we do.